Since I'm trying to make a go of this writing thing, we figured it would be a wise decision to make a list of goals and other things I would like to accomplish by the end of the year.
After talking to Caleb about what I should do next, writing wise, he brought up an idea about how I should make a list of things I should strive to meet by the end of 2017; like finishing the short story collection we'd started working on before DPW unexpectedly took off.
I would also like to get a fair amount of short stories written for the website, as well as more articles. The 500 word flash fiction piece I did last week ended up being more fun than what I thought it would be. So, I'd like to do a couple more of those if possible. I also think I need to start challenging myself and write some articles on non-comic related subjects—which is something I haven't really focused on before.
As for what else I'm working on (besides what you're reading right now): after finishing a draft of my first short story, Daily Rounds, I've started to work on my second short story which still remains untitled. But I'll give you a short premise of the story.
Haunted shoes. That's it. That's all you're getting! I'm only a couple of paragraphs in, but I think I'm going to really enjoy trying to figure this one out.
When it comes to the articles, I do like exploring the ins and outs of comics—I'm finally putting some of my vast years of comic knowledge to use. But as I stated earlier on, I think I should trying to start adventuring outside of my comfort zone to see how that goes.
Only problem is, I'm not quite sure on what I should write about. If there's any subjects that you think would make for interesting articles, contact us and let us know. We might be able to get something out of it.
I wasn't quite sure what I was going to write when I decided I was going to give the 500-word flash fiction a shot. But I was actually kind of pleased with what came out. It has its own unique challenges to craft a story within that amount of words. So, I definitely want to try to do a steady amount of those for the rest of the year.
We've also been kicking around the idea of starting to do serial fiction for the website (Caleb has already released part one of a DPW original series). Everything I've written so far has been on the short side, so I'm interested to see how I do when it comes to the longer formatting for this kind of project. Worst case scenario, it'll at least be some practice for writing monthly comic scripts.
The one thing I think I'm most looking forward to is trying my hand at writing comic scripts. Not necessary trying to get something published or anything like that; just trying to figure out how I might write a comic. Would I write how I would want the pages setup with the panels? Or do I take the approach of just writing out what's going on for each page and let the artists do their thing? There's also a strange mixture of the two. I'm not sure how it'd go. That's what's got me so excited to find out.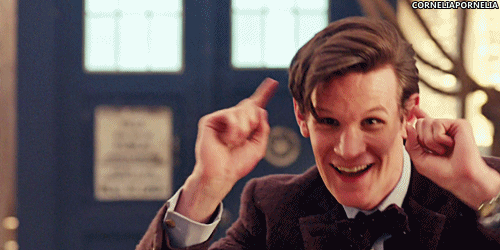 I hope writing this out helps me achieve all these goals (and many more). I also hope this might help you as well with your writing. If I get a chance, I want to do a couple more of these a few months from now to see where I'm at and if I've come up with anything new. Even if I can't get to those, I'm definitely going to do an end of the year review of what I've accomplished. Hopefully you'll check that out as well.
We're all on our own journey in life. And this whole writing thing is pretty crazy. So, I hope you folks not only stick around, but also share your stories with us.
If you're interested in seeing some of Spencer's work, check out a few of his most popular posts.