As a new writer, I've found there's many obstacles which can derail your writing progress. But you can't let these things get you down. Like anything else, it just takes some hard work and time to overcome these obstacles.
The purpose of this article is to go over some of the things that I've had problems with. And hopefully by addressing them, some of you other writers out there might find more success.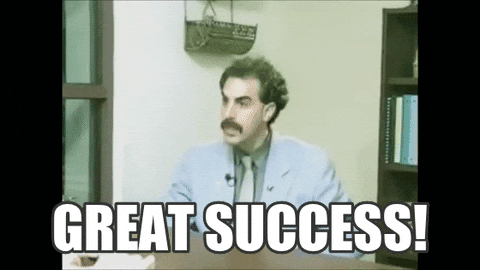 4. Work On Your Grammar
For me, one of the hardest things is making sure all of the writing basics are done correctly. Back when I was in school, this kind of stuff wasn't a big priority for me. So, when I started on this writing journey, I was kind of behind the eight ball when it came to this grammar stuff.
I struggled with things like where commas and hyphens go. What needs to be pluralized and what doesn't. And the phrasing of things can also be a real pain. There's countless grammar issues to worry about. But the point is, whether you're a new writer or a pro, you should brush up on this stuff from time to time. Not only will it make your writing better, but it'll make editing your work a lot easier as well.
3. Don't Get Discouraged
When you get to the point where you want to sell your writing, you must realize everybody and their mother wants to be a writer; it can get quite frustrating wading through the overflowing pond of creative writers. There's probably more people out there who want to write than there are people out there reading right now—especially in the world of creative writing.
Have you ever gone to a convention and have seen someone with their table set-up, and it looks like they have good quality work, but nobody is checking them out? Imagine that, but on a global level through the internet. When you really stop and think how many great writers out there are struggling to build an audience, it's almost enough to make you quit. But you must never let these negative thoughts discourage you. It's your life, and you can do whatever the hell you want with it. So, write on!
2. Grow Your Audience
One of the hardest things is getting your name and work out there for people to see. And this seems to be what most writers struggle with. It used to be you could turn your work into a publisher and just go back to being a recluse. But now, you must market yourself and have an established audience before a big name publisher will even give you the time of day. But don't worry…
There are a lot of different ways you can get your name and work out there:
You can start your own website to share your work. This is great for building an audience and marketing yourself—which looks great to publishers once you have a steady following.
You can find a writing website that's already up and running and see if they're looking for content contributors. This is usually freelance work that pays very little. But we all gotta start somewhere.
Don't be afraid to send your work out to publishers! Even if you get rejected, you're still putting your name out there. And you never know, they might like it. I mean, Stephen King had a stack of rejection letters and look how things worked out for him.
Submit to as many writing contest as you can. Even if you don't win, at least you know people are reading your work and might be able to give you some constructive criticism.
Join a writers' group and share your work through there. This helps you meet other writers in similar situations or who have moved beyond your current situation. This is a wonderful way to learn what can help you become a better writer, and what might be hindering you from becoming more successful.
1. Improve Your Luck By Making Contacts
Luck is a hell of a thing; sometimes you only need a little bit of it to make all the difference. You can possess all the skills in the world and have the best story ever told, but if you can't get that one break, what then?
Many awful writers make it big simply by being in the right place at the right time. Some great writers spend their lives in obscurity because they never got that big break. They just weren't lucky.
Now, that doesn't mean you can't make your own luck by putting the hard work in. But you'll need more than great writing ability to make it in the industry. The writing game isn't a complete crap-shoot where you only make it by getting a lucky roll of the dice. You must get your foot in the door. And this isn't hard to do. You just have to pimp yourself like a high-class Vegas escort.
The best way to do this is by making as many contacts in the publishing industry as you can. And a good way to make contacts in the publishing industry is by making contacts with other creators. Preferably ones who are more successful than you are. They might know even more successful people and can pass your name along. These contacts will help ensure you get your work in the right hands and maybe get that big break you've been waiting for.
I hope these simple tips help you on your journey to becoming a successful writer. I know writing this helps to keep these things in the forefront of my mind. And remember, there's a lot that goes into making writing a career. And it may feel overwhelming at times, but it's worth it once you start seeing your hard work paying off. There's no greater feeling than hearing from people who enjoy your work. That's what keeps me going.
If you found this helpful, share it. Then check out these other great writing articles.