Creating a must-read query letter is one of the most important yet often neglected parts of the publishing process. If you send a bad query letter to a literary agent, don't expect them to want to read your full manuscript.
Query letters will always be different depending on what you're sending: a novel, poetry, nonfiction, etc… And most agents have different guidelines you must adhere to for them to even read your letter in the first place. But many aspects of your query letter will carry over to whatever you're sending and to whomever you're sending it to. These 10 dos and don'ts of writing a query letter will give you the best chance to score an agent. Let's get started.
---
Here's What You Should Do…
---
1. Address The Agent By Name
When you send your letter, always use the agents name. No "Dear Agent" or "To Whom it May Concern." Using generic terms like that is impersonal and shows you didn't bother to do any research on the agent beforehand.
If you want to be taken seriously you must show you are willing to put in the effort of connecting with the person you want representing you. You don't want to come across like a person who picked a random agent from a list and fired off a generic email. That just oozes of desperation. So, use the agents name. And for God's sake, spell their name correctly.
2. Get Right Down To Business
A literary agent's time is very valuable. They receive hundreds if not thousands of query letters a week. Which means yours is likely going to be trashed if you don't get right to the meat and potatoes of the letter.
Don't be a douche about things by being overly direct, but don't bother introducing yourself in the first paragraph, either. Save that for later on in the letter. The best way to get the agent's attention is the same as trying to get a reader's attention; you get them hooked with the first paragraph. So start off by giving the main hook of your manuscript. You want the agent to be interested in the book right off the bat.
3. Sell Them Your Manuscript
Well, this is kind of the whole point of the query letter, isn't it? You want to sell them your book idea as quickly and proficiently as you can. This is done by writing one or two paragraphs that sells the heart and soul of your book.
The best way to do this is by writing it the same way you would write the blurb on the back of your book jacket. It's an overview of the story that doesn't give away too much information but does create interest in the whole story. This is the most important part of the query letter and is the part you want to spend the most time on. It's recommended you find a good editor who can tell you beforehand if your book summary is up to snuff.
4. Tell Them Why You've Chosen To Query Them Specifically
The first thing you need to do is make sure you learn all you can about the agent before you send them anything. You want to know if they'd be the right fit for what you're after. If they represent Sci-Fi authors and you're a romance author, it's probably not going to work out for either of you.
This is why you should mention a few of the books they represent and explain why you think your book would be a good fit in that group. Build their interest in you through work they already have had success with. If they believe your work coincides with their past success, they'll be more likely to take you on.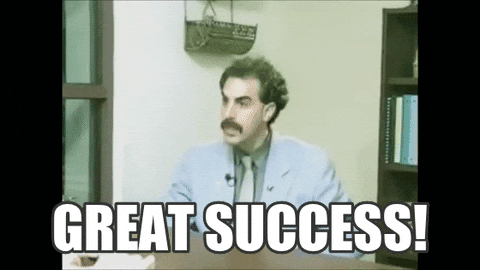 5. Talk About Your Established Audience
If you have a following already, this is a great thing to bring up. Anything from running a popular blog, a large Twitter and other social media following, or anything else that shows you have an audience is worth mentioning.
Having a good platform in place is a great way to help land an agent. If they know you'll sell and will make marketing easier, they'll know they'll have an easier time scoring a publisher for you. This means a payday for them and you. Of course, if you don't have any sort of following, just don't bring it up. But it is a good idea to work towards building your platform before querying an agent.
6. Study Successful Query Letters
You don't want to send a query letter without having some idea of what works and what doesn't. And while articles like this can help you know what to do and don't do, it's still a good idea to look up some letters that have worked for other people.
You don't need to be highly original when it comes to writing a query letter. You just want to write a good one. This is why you should study what has worked for other writers and incorporate those elements into your letter. If something isn't broke, don't fix it. Check out the one below for an example of a successful query letter.
Find out what NOT to put in your query letter on the next page…