Harley Quinn is one of those unique characters who debuted outside of comics. Her first appearance was in Batman the Animated Series in an episode called Joker's Favor, airing in September of 1992. She was created by Paul Dini and Bruce Timm, the two main driving forces behind the cartoon show. Harley made her comic book debut in the Batman Adventures #12, which was a comic series based off of the cartoon which was aimed at a younger audience.
She was originally just meant to be a one-off character used in the television series. But after her debut, she became popular among the fans. Thus cementing her as a mainstay on the show where she was usually featured whenever the Joker was involved, but sometimes she'd get to shine even when he wasn't around.
The way she got involved with the Joker is pretty interesting. In the beginning she was his psychologist at Arkham Asylum. After a period of trying to treat him for his crazy tendencies, she falls madly in love with the Joker and helps him escape from the asylum. From that point forward the two have been in an on-and-off again romantic relationship.
A great read on the dysfunctional and often abusive relationship is a graphic novel called the Batman Adventures: Mad Love, which depicts all of this and is done in the style of the cartoon. If you're interested in these two characters, you should probably check it out.
Even though the character proved popular early on, Harley Quinn didn't start to appear in the main DC Universe until the late 90s and early 2000s. Her first ongoing series lasted for 38 issues, which is where we got to see her history before she met the Joker. We also get to see where her life goes after she leaves the Joker and is on her own.
This first series dealt with some darker, more adult themes. So, it probably wouldn't be the best to have a young Harley Quinn fan dive into the series. Regardless, the series is very good and appeals to comic fans beyond just Harley fans. She was also in another great series called Gotham Street Sirens which was about a team made up of Harley Quinn, Catwoman, and Poison Ivy. If you like these characters, you'll find this is a pretty fun read.
When DC relaunched their whole line of comics with The New 52, not only was Harley Quinn starring in her own ongoing series again, she was also a prominent member of The Suicide Squad (as you've most likely seen with the movie). And with this relaunch there has been a bit of a change to the character. Luckily, it's more of a change with her appearance than with the core of the character, which is still pretty much the same.
The most notable change was getting rid of the traditional black and red Jester outfit she was most known for. They replaced it with a red and blue schemed halter top and short shorts (as you've seen ad nauseam during Halloween of 2016). Now, I can see how you might want to get rid of the jester outfit, especially for the movie, but I think they could have come up with something a little bit better with the redesigns. Don't get me wrong ,I don't mind seeing Margot Robbie walking around like that on the big screen. Plus it was a surefire way to boost merch sales for the movie. I just think in the comics they could've given her pants or something.
It looks like the popularity of Harley Quinn isn't dying down anytime soon—with her appearing in more and more comic books recently. Plus it looks like she's getting her own solo movie as well. And she'll definitely be back for the next Suicide Squad movie. It's crazy to think that this one character, who was only meant for a bit part in a cartoon series, has become one of the most popular characters in all of comic books. And only 25 years after her creation to boot!
It just goes to show that given the right treatment, any character can be an awesome character. You just have to put the time and work into it. So remember that if you are ever trying to create your own characters. And hopefully they'll become just as popular in 25 years.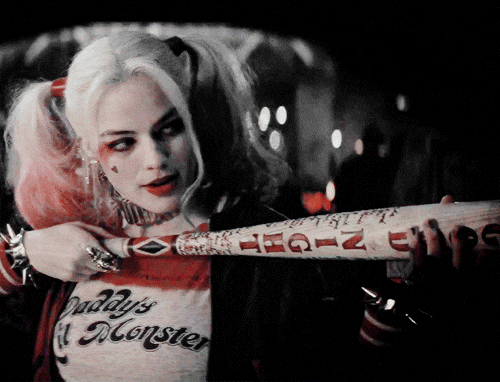 If you enjoyed this article, check out these other great comic book pieces!