Hello, boils and ghouls. It's your favorite DPW creep here. I just wanted to inform you that our ghastly Halloween submission period is upon us once again. From now until the week of Halloween, we'll be accepting horror themed flash fiction, short stories, and poetry submissions. Want in? Well, let's take a look at the rules.
We accept:
Flash fiction up to 500 words.
Short stories up to 3,000 words.
Up to 3 horror poems (poems can be up to 80 lines).
All work must have a horror theme.
Swearing and gore are fine. But if we think things are too over-the-top for our audience, we'll let you know.
Even if you've been published by DPW in the past, you can still submit.
We do not accept:
Previously published work.
Multiple submissions.
Anything containing overly graphic sex (no horror erotica).
Submissions written in the body of the email.
How to submit:
You can submit by emailing us directly at

drunkenpenwriting@gmail.com

.
All submissions must be in the form of a

word doc (Docx) or pdf

.
All submissions must have

"Horror Submission"

as the subject of the email.
In the body of the email please add a cover letter (we aren't strict on these so need to stress over getting the cover letter just right) with your name, pen name (if applicable), synopsis of your submission, word count, and a little bit about yourself.
For poems, follow the same guidelines as above but give the number of lines instead of a word count.
As we only have limited readers, please choose just one of the three (poem, short story, or flash fiction pieces) to submit. If you want to submit more than one thing, let us know in the email of your initial submission. There's a good chance if we accept your work, we'll want to read more from you.
For those who don't follow us, we do not pay for work. As of now we are still a nonprofit organization (we don't have ads or make any money from the site or from the work of others). We provide a place where you can showcase your work.
This isn't a contest so there are no winners or losers. If we like your work, we'll publish it and give the author the best chance to have their work read by a large audience. We usually do interviews with our featured writers, and as long as the amount of submissions are reasonable, we'll do the same with the authors whose work we accept.
If we get too overloaded with great submissions and can't do the interviews, we'll still feature the author's bio and all links to social media accounts, as well as any other places the author's writing can be found. Our goal is to help up-an-coming writers find a professional platform where their work can be featured. And as we did last year, we'll publish work on a weekly basis starting October 1st until November 1st.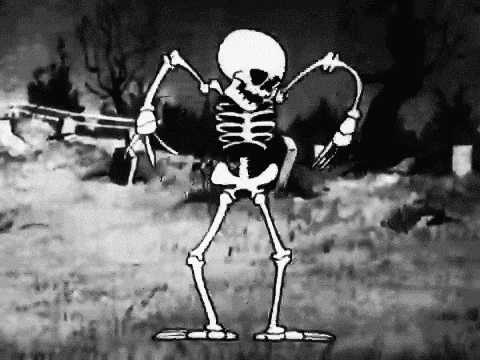 Well, there you have it folks. We can't wait to read what terrifying things you come up with this year. And remember, the most important thing is to have fun with your writing. Halloween is our favorite time of year, and we know many of you feel the same way. So, let's make this year a real DPW Spooktacular!
Cheers,
Caleb James K.
DPW Editor-In-Chief